Structural Repair And Rehabilitation Consultancy
KBPCES integrates technology-driven solutions for repair and rehabilitation to make any structures stronger and last longer. KBPCES is recognized as the leader in developing innovative repair and rehabilitation solutions to the most challenging structural problems with a reputation for quality, client satisfaction..
Our Consultancy Services includes:
. Conducting structural audit/ Non-Destructive Testing of Structure. . Determine Nature & Scope of Repairs/ Retrofitting. . Providing Design/ Drawings/ Cost estimate/Specifications for the proposed repair work. . Helping client in Tender documentation for selection of contractor. . Supervising/ Quality control of the material and work as per the specifications.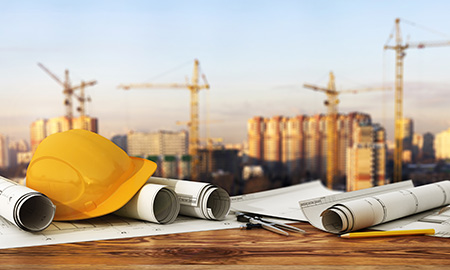 Some of the Retrofitting Techniques are:                                                   We offer Solution for Structural
                                                                                                                         repair / rehabilitation for:

✔ Fusce sit amet orci quis arcu vestibulum vestibulum.                               ✔ Damage due to Earthquake, Fire, Blast, Vibrations etc.
✔ Addition of Shear wall/ Bracing/Infill wall/ Wing wall/
     Dampers etc.                                                                                              ✔ Construction Deficiencies (Poor concrete / workmanship/                                                                                                                             Misplaced Reinforcement)
✔ Jacketing of RCC Column, Beam by using Steel Plate,
    Concrete, Fiber/ Glass Fiber.                                                                      ✔ Design Deficiencies (Undersize
                                                                                                                             Member/ Reinforcement/ Undergrade Concrete)
✔ Strengthening of Footings by addition of size and
     reinforcement.                                                                                             ✔ Severe Exposure Condition (Corrosion/ chemical attack)
✔ Strengthening RCC Slab with Uni-directional fibers/ Over
    Slabbing/Shortcreting.                                                                                 ✔ Aging of Structure/ Deterioration of Concrete.
✔ Steel Plate/GRPF/FRP bonding of Structural Connections.                       ✔ Settlement, Foundation problems.
✔ Water proofing by Injection grouting/ Chemicals.                                      ✔ Change in Code/ SeismicUpgrade/ Increased Loads.
✔ External Prestressing of Concrete Structural Components.
✔ Specialty protective/ anti-carbonation/ epoxy Coatings